10/29/2015 / By Greg White
---
Bruce Willis didn't rock his usually cue-ball look at the Tonight Show with Jimmy Fallon on Friday night. Instead, the megastar sported a wig and a Donald Trump hat to the mirror the billionaire and GOP front runner.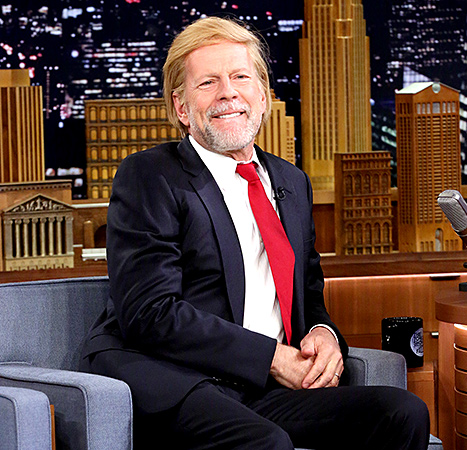 "You know, I've never noticed — I don't want to embarrass you or anything, but, what's going on with the hair?" Fallon asked Willis.
Willis didn't find the sporadic rejuvenation of his hair to be very remarkable. "It suddenly has just seemed to grow exponentially. I was blond when I was a kid," he said. (1) Maybe the atoms that comprise Trump's hair somehow quantum tunneled to the top of Willis's head.
Willis and Fallon went on to talk about the megastar's hair in previous movies; Fallon stating Willis flawlessly "acted around" his thick head of hair so the audience never noticed.
"My hair. It's normal," Willis said, adding he shaves his head. Fallon went on to show the audience spoofed photos of Willis with Trump's hair in iconic roles like "Pulp Fiction" and "The Sixth Sense."
Trump posted on Twitter a photo of Willis wearing his "Make American Great" hat.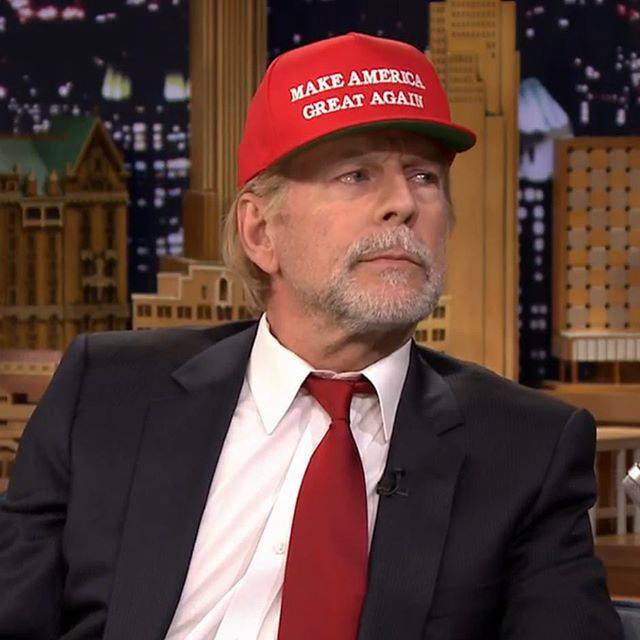 "Donning a blonde, slick-back wig, blue suit and red tie, Willis gave cameras a presidential wave and an "I like that guy" while pointing a finger to an audience member," according to Yahoo News.(2)
Audience members took glee in Willis's impersonation of Trump. Many people have suspected that Trump wears a wig and is secretly bald. Perhaps Trump could return the favor by impersonating Willis's hair do.
To read more about Donald Trump News, please go to Trump.news for all the latest updates
Sources include:
(1)USMagazine.com
(2) ContactMusic.com