---
Actress Ashley Judd joined Black Lives Matter protesters outside the Democratic National Convention at the Quicken Loans Arena in Philadelphia on Tuesday.
(Article by Daniel Nussbaum)
The 48-year-old Double Jeopardy star could be seen clapping as she watched the march in video captured by Breitbart News Tuesday afternoon.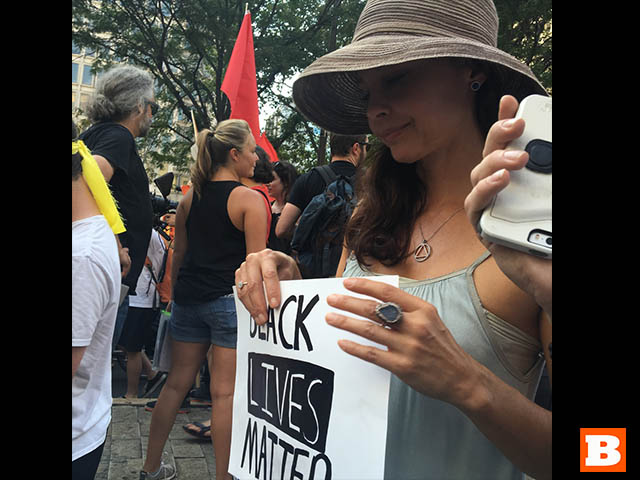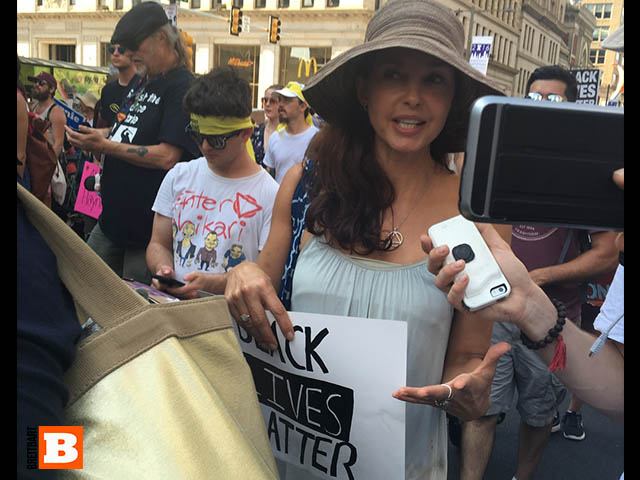 In a video posted to Judd's Twitter account later Tuesday, the actress could be seen holding a Black Lives Matter sign.
"I just want to say, [Fox News] asked me if I was a 'Hillary girl,'" Judd said of an interview she conducted earlier in the day with the outlet. "I said, 'I'm past puberty, I am a woman.' And that's an important thing for us to know."
"I understand some people mean it fondly, and as an endearment, but the reality is, a woman is a fully… A woman is a woman, I don't have to explain it," she added. "Quit calling me 'girl.'"
Black Lives Matter activists marched for more than a mile outside the convention in opposition to Democrat presidential nominee Hillary Clinton, Breitbart News previously reported. Some protesters could be heard chanting, "Don't vote for Hillary, she's killing black people."

Judd is one of dozens of celebrities in Philadelphia for the convention. Actresses Elizabeth Banks, Debra Messing, America Ferrera and Lena Dunham were set to speak at the convention Tuesday night, while pop star Alicia Keys was scheduled to perform.
Read more at: breitbart.com