---
Jesse James is endorsing Donald Trump for president.
(Article by Kaitlan Collins)
The 46-year-old reality star — who was a contestant on "The Celebrity Apprentice" in 2009 — explained why he was supporting the Republican front-runner in a lengthy Facebook post Tuesday.
"In 2009 I agreed to do that tv show Celebrity Apprentice on NBC," James said. "This meant I had to move to NYC for 6 weeks and spend every day with Donald Trump, Ivanka Trump, and Don Jr. I really had no expectations."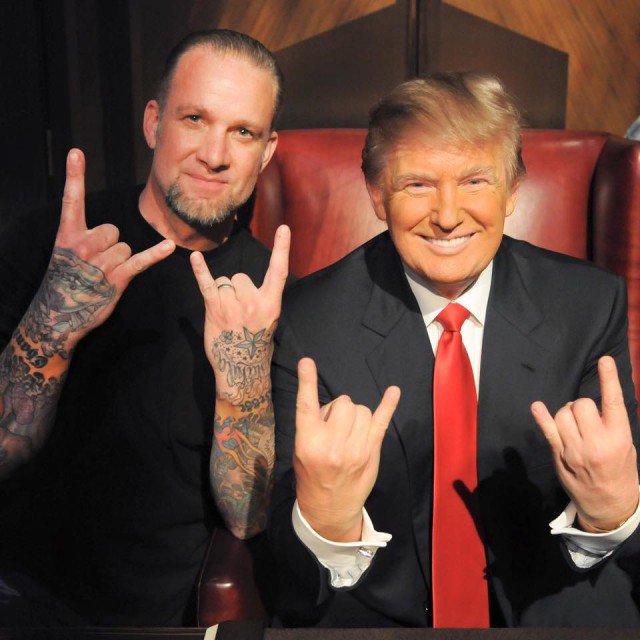 "I actually think Donald Trump had no idea who I was or what I actually did for a living," he added.
"Over the next month I was able to observe him and his kids in their day to day routine. What I saw was a person that treated everyone with respect. Even the (Hispanic) guys in the mail room. He had coffee from the coffee machine and BS'd with them every single morning. Trash men and cops would stop him on the street and he would stop whatever he was doing and spend a little bit of time with every one of them."
"What I personally observed is a man that is perfect suited to run this country," he continued. "He is respectful to the little guy (which shows he worked hard to get where he is) and he is also tough as nails when he needs to be. The people he will appoint to key top positions will be top shelf, and you can bank if they don't perform? They will get the boot."
"So before you guys react to what I have written here. One thing you know about me is Good or bad I will always tell it like it is. This guy is the Real Deal, and will Make America Great Again."
Trump later thanked James for his support.
Read more at: dailycaller.com