02/09/2017 / By D. Samuelson
---
One needs go no further than the most recent crop of young Disney actors to see how society has been transformed, and the younger generation of women have been conformed, since Roe vs. Wade was codified by the Supreme Court of the United States in 1973. This nation-changing decision, as explained by PBS.org., argued that the Texas statues banning or restricting all abortion, "except those necessary to save the life of the mother," violated a woman's "constitutional right to privacy." (RELATED: Discover more news concerning abortion at Abortions.news.)
In this landmark decision, another very serious decree was made. The justices singularly dismissed a simple State of Texas argument against abortion. The Texas lawyers believed a fetus deserved protection. The Supreme Court came to the opposite conclusion. They ultimately ruled that "prenatal life was not within the definition of "persons" as used and protected in the U.S. Constitution." The highest court in the land had completely discounted the formation and growth of bone, brain, and blood in the womb as being a life worth preserving. The reverberations from these rulings have fundamentally changed the nation's culture, social mores, and familial structure.
Fast forward to 2017, and what does Rowan Blanchard, a fifteen year-young female Disney starlet believe? She's a big proponent of "intersectional feminism" and abortion. On a recent Instagram post, the teen declared her unwavering support for abortion to over five million of her impressionable followers. One of her female heroes is Cecile Richardson, the CEO of Planned Parenthood.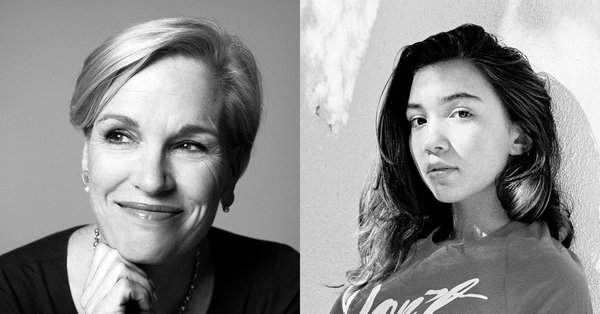 The two were interviewed by Paper Magazine shortly after Richardson had been at Congressional hearings defending the work of Planned Parenthood in the wake of the Center for Medical Progress undercover videos depicting persons in the organization discussing the various ways they can manipulate their abortion technique to provide more fetal body parts to sell. In the Paper Magazine article, responding to the teen's comment about the "male anger complex," Ms. Richardson remarked about all those "angry men" she testified in front of who "were looking for a fight."
The teen star is becoming well known for her savvy fashion selections as well as her social activism. The media fawns over her celebrity reputation. After her interview in New York Magazine, the periodical declared that the Girl Meets World star "Gives us hope for the Future." The young Ms. Blanchard admits that she's no expert in feminism and she is still open to learning. She defines feminism as the work of "undoing patriarchal structures against marginalized people — structures that fight against people of color, that fight against women, that fight against disabled people, that fight against the LGBTQ."
Posing in clothes from Kenzo, Dolce & Gabbanna, and Sonia Rykiel, Rowan Blanchard appears to be clueless that the origins of planned parenthood and the mind of its progenitor Margaret Sanger was to eliminate people of color and those Sanger and other eugenicists felt were unfit. It would be a good bet that Ms. Blanchard hasn't given much thought to the invasive and damaging techniques used to extract, cut, and tear out 60 million unborn American children from the womb of their mothers since 1973. Or that her hero Cecile Richardson is the head of an organization that sells fetal body parts for profit.
Let's hope the young Disney star will be open to hearing the rest of the story.
Sources:
(Photo credit: Life.news.com)